Women's Fashion: Employee Favorites
"The Active Girl" is a confident woman who loves all things fashion!  She loves to explore new trends and adds to her unique style by constantly mixing pieces.  She finds inspiration anywhere; from magazines to shopping at active event.  Every single one of the ladies who work at Active embody what it means to be an "Active Girl."
Meet four of the lovely women who help keep Active Chino Hills running smoothly.  These four girls have their own unmatched styles that make them effortlessly cool.  Each one has an eye for fashion, and all agree that the women's clothes at Active fit perfectly with their styles.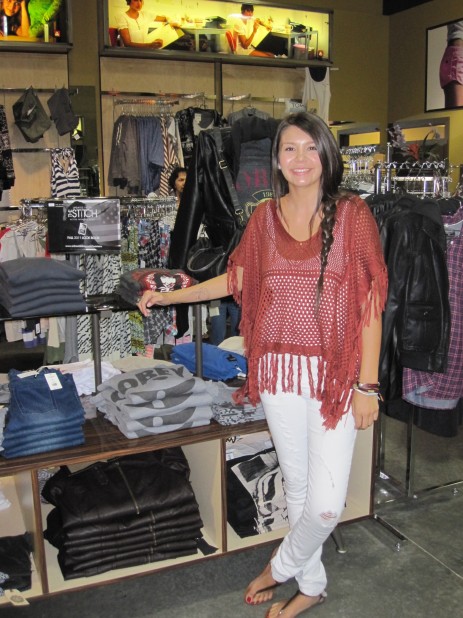 Lauren Cardenas
Age: 19
Years at Active: 1Year
Style: Boho, Urban Casual, Native
Must Haves: Baggy cardigans, combat boots, skinny jeans, and a good belt
"Active is always coming out with the latest styles, [their pieces] keep my wardrobe comfortable, cozy and cool."
*Lauren is wearing the Caged Knit Poncho by TOKSA in rust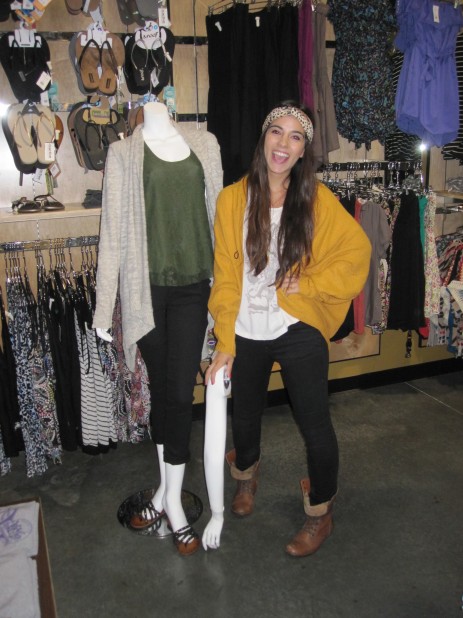 Carolynn Cooke
Age: 17
Years at Active: 1 Year
Style: Eclectic, Comfortable, Natural
Must Haves: All about the shoes, baggy white tee's, and Active socks
"Active influences my style on the daily because they come out with styles that I can easily dress up or keep simple"
*Carolynn is wearing the Jackpot Cardigan by Timing in mustard and the Vishnu T-shirt by RVCA in cream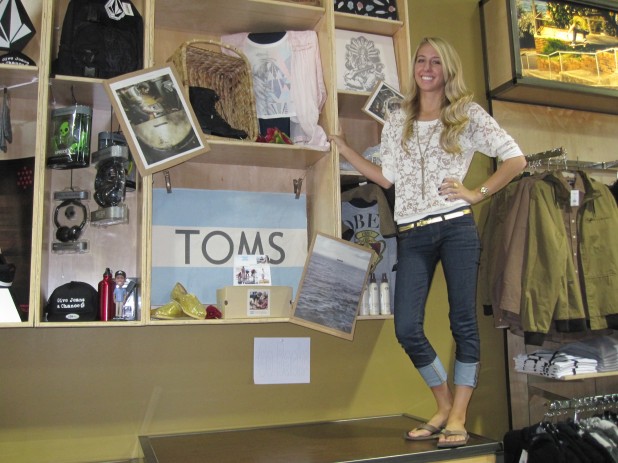 Lauren Sibus
Age: 21
Years at Active: 3 Years
Style: Polishesd, Casual, Preppy
Must Haves: "My brown Borne worn leather boots, my gold and silver Burberry watches, and skinny jeans"
"Active offers quality affordable clothing. I have clothes from here since when I first started, and they all still look like new! Rachel (below) and I also love to buy men's clothing from Active and modify them to fit our personal styles."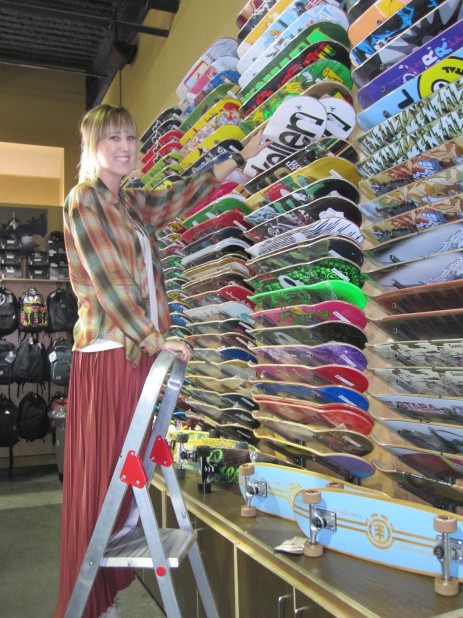 Rachel Bancroft
Age: 20
Years at Active: 1 Year
Must Haves: Boots, black skinny jeans, and rings
Style: Creative, Bohemian, Vintage
"Active carries a lot of classic pieces that I can mix and match into my own personal style."
All four ladies represent different styles that are inspired by the fashion around them. For your own inspiration fix be sure to stop by Active; all of our ladies would love to help you shop!
TIll then!
-KR
© TheStitch
© TheStitch
Tags: active event, network Ride Shop Women's, billabong, Boho, Casual, Chino Hills, Comfortable, Eclectic, fashion, Ladies, Must Haves, Native, Natural, obey, rvca, Style, The Stitch, Timing, TOSKA, volcom
2 Comments
These girls are HAWT hook it up Katrina!!!