Fall Trends: 4 Ways to Wear a Dress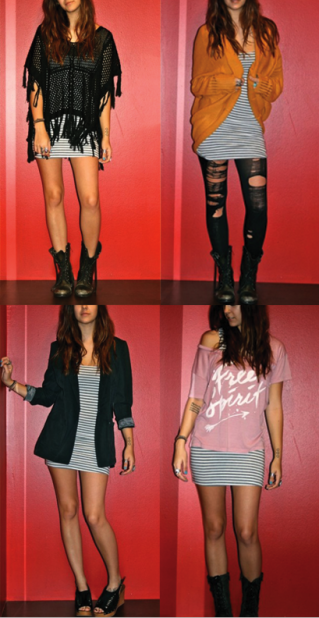 Now that Fall has arrived, it's time to begin shopping and dressing for the cool weather ahead. This has always been a weird transition for me. I get so comfortable wearing jean shorts, tanks and summer dresses, that I'm never ready to admit summer's over by bundling up in an oversized sweater with boots. So, instead of going full force into the Fall season, I like to ease my way into it by pairing summer items with fall items. Here's 4 ways to wear a summer dress from active event in the fall season!
*All product featured is available at any network location!
© TheStitch
Tags: network Womens, billabong, combat boots, Fall, Fall 2011 Trends, Fall Trends, O'Neill, obey, oversized cardigan, rvca, The Stitch, Timing, TOSKA, Tresics, volcom
4 Comments
Dana this is great love all the different styles you offered to all girls great job on taking something so simple to the next level

Hey! Love the Obey Blazer with the dress. What size is the blazer?