Volcom Brand Spotlight
Volcom has been doin' there thing for quite some time now. They have been industry leaders for over a decade and as you cruise around the stone's headquarters in Costa Mesa, it's very apparent.
We recently caught up with Remy and the crew to check out their place, hang at the Volcom house, see where they hide the tree ramp, and luckily… didn't buy any steaks off some sketchy dude in a truck…
Click here to win a years supply of Volcom Jeans!!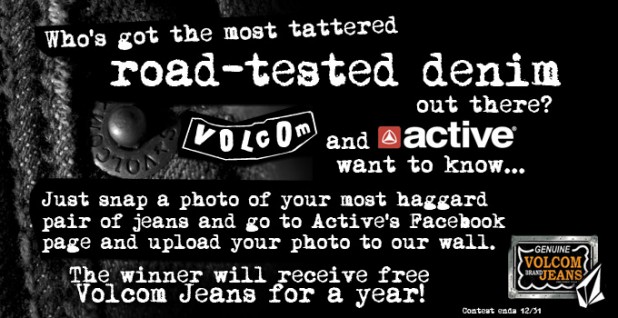 Get Free Shipping All Month On Any VOLCOM Product!  Plus a Free Gift W/Purchase!
Checkout Code: VOLCOM

Tags: caswell berry, Chris Pfanner, collin provost, Darrell Stanton, David Gonzalez, David Gravette, Dustin Dollin, Geoff Rowley, Grant Taylor, internet shack, Mark Appleyard, remy stratton, Rune Glifberg, skate break, stone your tv, valient thorr, volcom, volcom entertainment, volcom stone
One Comment