Free Active Gear!
Who wants free stuff? Ya I know…Everybody does!!!
This month we're giving away a bunch of Active gear! Just click on the image below and sign up… Contest ends January 1st.
GOOD LUCK!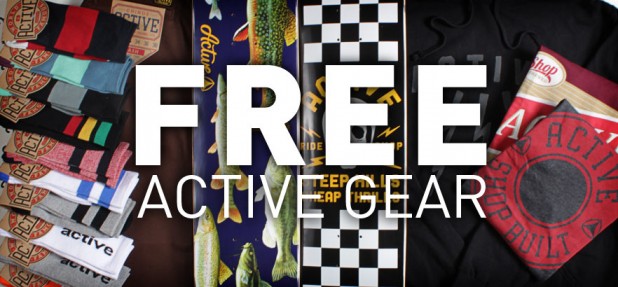 Shop all Active products here:

Tags: network decks, network gear, active event, Contests & Giveaways, free stuff
3 Comments
is there a price limit??oh and when do you pick??

it's a few hundred dollars worth of stuff. If you click the image it'll tell you what you get and when the contest ends…

If i win, im definitely gonna start skating again! Good luck to errrbody!